Helping Maintain Healthy Vision
Eye Care Baltimore, Maryland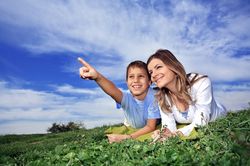 Renowned ophthalmologist Dr. Sonny Goel offers comprehensive eye care at his Baltimore clinic, and works with a local network of trusted ophthalmologists and optometrists to provide exams and treatment for a variety of vision conditions.

Dr. Goel is dedicated to the well-being of his patients and strives to combine the latest medical innovations and technology with truly personal and compassionate care. When you are in Dr. Goel's office, you will always be treated as the top priority, and you will never be rushed or hurried out of the door. Dr. Goel will take time to answer your questions and help you choose from his wide range of treatment options.

Whether you seeking a referral to undergo a regular eye exam or want to learn more about improving your vision, Dr. Goel can provide you with outstanding care. Contact us today.
Regular Eye Exams
Regular eye exams are vital in protecting and maintaining healthy vision, especially if you or someone in your family has a history of vision problems. Children should have vision screenings at 6 months, 3 years, and at the start of first grade. Adults should undergo checkups every two years, and those over 60 should schedule annual appointments. These eye exams become increasingly important after age 40, since your optometrist will check for macular degeneration, glaucoma, cataracts, retinopathy, presbyopia, blepharitis, and other age-related eye disorders.
What to Expect at Your Eye Exam
During your exam, your optometrist will dilate your eyes, allowing him to see the inner structure of your eye more clearly. The dilation will make your eyes more sensitive to light, and may make your vision blurry for a few hours, so you should plan to have a friend or family member drive you home after. He will test several aspects of your vision, including:
The strength and coordination of your eye muscles

Your peripheral vision

Your perception of color

How your pupils respond to light

Light refraction

Intraocular pressure

Your eyelids

Your inner eye, including optic disc, choroid, blood vessels, and retina. This is often the best way to detect signs of eye disease.
Regularly scheduled exams allow for early detection of eye disorders. For example, if he detects cataracts, he may be able to recommend conservative treatments to improve vision until surgery becomes necessary. Or, if light is not refracting properly, he may recommend glasses, contacts, or LASIK surgery. Although Dr. Goel does not offer glasses or contacts in the office, if you are in need of corrective lenses, he can refer you to a trusted clinic.
Contact Us Today
If you do not currently undergo regular eye exams, don't hesitate to take an important first step in maintaining your vision. Our friendly and informative team can provide you with information on our network of local partners, who can perform a thorough vision screening and answer any questions you have regarding your ocular health. Contact our office today to learn more.