Advanced Treatment for Cataracts
Cataract Surgery Columbia, Maryland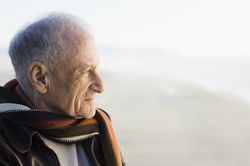 Dr. Sonny Goel offers minimally-invasive cataract surgery to his Columbia patients. If you are suffering with this chronic condition, and would like to achieve clear, dependable vision, please contact us today.
About Cataracts
If you suffer from cataracts, you are not alone. More than 22 million Americans are affected by this problem. The exact cause of cataracts is unknown, but they result when the proteins that make up the crystalline lens of the eye begin to clump together, blocking light from entering the eye. Scientists believe that proteins begin to clump together naturally as their structure changes with age, which is why cataracts primarily affect adults over age 55. Cataracts generally cause blurred vision, a sensitivity to glare, and dimness. These symptoms may be mild at first, but can worsen if the protein clusters grow, blocking a larger portion of the retina.
An Introduction to Cataract Surgery
Though the thought of obscured vision can be quite frightening, there is no need to worry. Cataracts are easily treated using different types of cataract surgery techniques. During cataract surgery, Dr. Goel will break up the clouded lens with an ultrasound probe. When the lens is completely fragmented, he will gently suction it out through a very small incision. Once the lens is removed, Dr. Goel will replace it with an Intraocular Lens (IOL), a tiny synthetic lens implanted that functions just like your natural lens. In addition to standard IOLs, Dr. Goel offers the innovative multifocal intraocular lens, an implantable lens that allows you to focus on objects at a range of distances.
Laser-assisted Cataract Surgery
In traditional cataract surgery, the incision in your eye is created using a tiny blade that requires no sutures. Though traditional cataract surgery has proven to be quite effective, he prefers to perform laser-assisted cataract surgery because it typically offers greater accuracy and better overall results. In laser-assisted surgery, Dr. Goel can generate a personalized surgical plan using a three-dimensional digital image of your eye. This image guides the laser, allowing it to make a more precise incision based on the measurements of your eye.
Why Choose Dr. Goel?
Because Dr. Goel is a true perfectionist, when he performs your cataract surgery, he wants you to achieve better vision than you had before surgery. To ensure the best results, Dr. Goel focuses largely on refractive cataract surgery, which is designed to reduce or eliminate your need for glasses or contacts. In refractive cataract surgery, Dr. Goel replaces your obstructed natural lenses with premium IOLs, which can correct nearsightedness, farsightedness, astigmatism, and presbyiopia. If you choose one of these premium lenses and need some subsequent adjustments, Dr. Goel offers touch-ups to ensure that your vision remains crisp, clear, and focused.
Learn More about Cataract Surgery
If you have developed cataracts, and are interested in surgery to restore and correct your vision, contact us today. Dr. Goel will provide you with an initial consultation to evaluate the state of your cataracts and help you determine the best course of treatment, while fully explaining the costs and benefits. He is dedicated to educating his patients, and will make sure he answers all your questions to help you feel comfortable and confident.