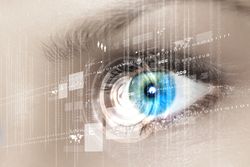 When it comes to laser eye surgery, experience counts. Ophthalmologist Sonny Goel has been performing laser vision correction procedures since 1997, a full year before the FDA first approved an excimer laser for use in LASIK. During that time, he has performed more than 70,000 LASIK procedures, establishing such a high standard of quality and success that he has been named one of the Best LASIK Surgeons in America by Southwest's Spirit Magazineand is included in the exclusive Trusted LASIK Surgeons Directory.

At his laser vision correction center in Baltimore, LASIK results are considered good only if the patient is fully satisfied with his or her results. Even by that high standard, Dr. Goel's success rates compare favorably to the national averages among LASIK surgeons. Over the years, he has consistently integrated new, more effective technologies and techniques into his practice as they have become available, helping to ensure that he remains at the forefront of his profession, to the benefit of his valued patients.
LASIK Success Rates in General
Since it first became available in the United States, nearly 20 million LASIK surgeries have been performed, with more than 95 percent of patients who underwent the surgery expressing satisfaction with their results. This makes LASIK one of the most successful surgical procedures in history.
The vast majority of patients who entrust their LASIK surgery to Dr. Goel emerge from the procedure with at least 20/40 vision, and most achieve 20/20 vision or better. All of these patients are able to drive legally without glasses or contact lenses, and most are able to bid farewell to visual aids altogether. This accords with the national average, as approximately 90 percent of patients who undergo LASIK surgery achieve 20/40 or better vision.
Throughout the years, the success rates of LASIK have only improved, with the introduction of wavefront technology and laser keratomes making the procedure safer and more precise. Likewise, Dr. Goel has been able to achieve even better results for a wider variety of patients by offering custom blade-free LASIK. Through the use of a wavefront-mapping device that creates a remarkably detailed map of the eye in combination with a laser keratome that replaces the handheld microkeratome blade used in conventional LASIK, he can provide a truly customized procedure with more predictable results.
The Importance of Proper Screening
Ultimately, the LASIK success rate that Dr. Goel has achieved owes as much to his meticulous screening process as to his skills and use of the most advanced technologies. No matter how refined a surgeon's abilities and equipment, poor candidates for LASIK are unlikely to achieve good results, and they could end up with substantially worse vision than they had before surgery. Dr. Goel thoroughly evaluates each patient's eyes and medical history before allowing him or her to undergo LASIK. If a patient is not a good candidate for the procedure, he presents them with information about alternative treatments, such as PRK.
Suitable candidates for LASIK will:
Be at least 18 years old
Have had a stable prescription for at least the past year
Have corneas that are sufficiently thick and strong to accommodate the surgical flap necessary to performing LASIK
Have pupils that are not abnormally large
Not be pregnant or nursing
Be in generally good health and free from autoimmune disease
Have healthy eyes
Contact Our Laser Eye Surgery Center
To learn more about Dr. Goel's success rate in performing LASIK, or to schedule your initial consultation, please contact our laser eye surgery center today.