Pre-op Instructions for LASIK Surgery Patients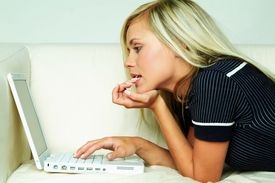 When it comes to advanced vision correction surgery, one of the most popular options out there today is LASIK. By undergoing this advanced laser eye surgery, patients can experience exceptional vision without the need for glasses or contact lenses. It's one of many reasons why LASIK continues to grow in popularity throughout the world.

When you visit our eye care center for a consultation, you will receive detailed information about the surgery, including instructions on what to do before the surgery and after the surgery. We'd like to take this opportunity to consider the pre-op instructions for LASIK.
The Importance of LASIK Pre-Op Instructions
In a way, healing begins before the LASIK procedure is even performed. By closely following the instructions you receive for pre-operative care, you will help reduce the chances of serious complications occurring and improve your recovery experience.
Below are some of the basics regarding pre-op instructions. Much more detailed information will be provided to you during the consultation process.
Stop Wearing Contact Lenses Prior to Surgery
Wearing contact lenses can affect the shape of your corneas. Since LASIK surgery involves the reshaping of the corneas, it's important that a patient's corneas be in a natural shape before the LASIK procedure is performed.
Patients will usually need to stop wearing contacts roughly two weeks to four weeks prior to surgery, with more time necessary for hard contacts.
Refrain from Nicotine and Alcohol
Drinking and smoking can affect your healing experience. A few weeks before surgery, be sure to refrain from drinking and smoking. You will be instructed to avoid drinking and smoking for a few weeks after LASIK surgery as well.
Fill Prescriptions Ahead of Time
Patients will be prescribed eye drops and potentially other medications to take after they undergo LASIK. Rather than rush around on the day of surgery, it's ideal to fill these prescriptions early. One less thing to worry about means a better and more restful healing experience.
Take Care of Errands Early
On a similar note, if you can take care of things around the home before undergoing LASIK, be sure to do so. This includes shopping for groceries, doing laundry, general tidying, and so on.
Arrange for a Loved One to Assist You After Surgery
It's important that a friend or family member is present with you before and after surgery. He or she will drive/escort you to and from the eye care center and will also run errands and check on you in those first days of recovery. This will be crucial for ensuring that you heal properly and that any urgent needs are addressed immediately should they arise.
What to Do On the Day of Your LASIK Surgery
On the day of your LASIK surgery, we recommend the following:
Wear loose-fitting, comfortable clothes
Do not wear jewelry
Do not wear facial creams or lotions
Do not wear perfume or cologne
Feel as relaxed as possible
Follow any additional instructions for the day of surgery to the letter
Learn More About Advanced Eye Care and Vision Correction
If you would like more information about LASIK and other options out there for advanced laser vision correction, it's important that you contact our Maryland eye care centers in Annapolis, Columbia, and Towson today. By speaking with members of our team, we will be able to give you all the information you need about your eye care options, allowing you to make confident, well-informed decisions about your vision.