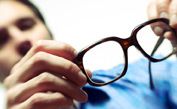 There are many different ways that you can get great vision and achieve optimal eye health. In a number of cases, advanced treatments can reduce or eliminate the need for corrective lenses such as glasses or contacts. One of the most popular advanced eye care treatments today is LASIK surgery. Your ophthalmologist can tell you if you are an ideal candidate for LASIK or an alternative laser eye surgery during a consultation.

We receive a number of questions from prospective patients about the cost of LASIK surgery and how that is determined. Right now we'd like to consider the average cost of laser vision correction as well as the numerous options out there that can be of great benefit to you.
About the Cost of LASIK Surgery
The average cost of LASIK surgery can vary to some degree from patient to patient. The reasons for this are varied, but include:
The complexity of the patient's case
The location of the practice
The expertise of the refractive surgeons
The technology used at the practice
Providing a price range or an average cost on this blog wouldn't tell the whole story about all the pricing concerns for LASIK surgery. If you stop by our offices in Towson, Columbia, and Annapolis, we will be able to provide you with a personalized price quote and a full breakdown of the costs of your treatment.
Is LASIK covered by medical insurance?
While LASIK is an effective treatment option for refractive error that reduces dependence on glasses and contacts, it is not covered by medical insurance except in very specific and narrow instances. It's worth checking with your insurance provider in case you may qualify for coverage, though again, it's unlikely.
Monthly Financing Options for LASIK Surgery
Many patients who are unable to afford LASIK surgery upfront can consider using monthly financing options. These financing plans work like a traditional loan or a credit card. A trusted third-party lending institution pays for the total cost of the laser vision correction procedure. The patient is responsible for paying back the lender on a monthly basis. A reasonable interest rate will apply to the total cost of care.
The Benefits of Monthly Financing for LASIK
Monthly LASIK financing allows patients to budget accordingly from month to month since the payment schedule is easy to manage. A number of patients find these monthly financing options very convenient for their needs, and it does allow more of our patients to achieve exceptional eye health.
Is monthly financing the right choice for me?
Monthly financing may be just what you need to see clearly. If you are interested in LASIK surgery, we will be more than happy to discuss all of your payment options so that you can make smart choices with regard to your overall eye health and vision care needs.
Learn More About LASIK Surgery
If you would like to learn more about laser vision correction and your many other options available for state-of-the-art eye care, be sure to contact our Annapolis, Columbia, and Towson LASIK surgery centers today. The entire team looks forward to meeting you in person and helping you achieve excellent vision and enhanced eye health.